Easter Egg Coloring Template – Decorate your own!
Easter is approaching so parents may want to think about how to plan a party that your kids (and their friends) will enjoy.
There is no better way to celebrate any occasion than to spend some quality time on a constructive and crafty project.
Kids always eagerly await the arrival of the Easter holidays with happy anticipation, owing to the treats and chocolate they may get during their annual Easter egg hunt.
While most families have their own way of celebrating Easter, for many decorating eggs for Easter can be a fun experience for children of all ages.
This week we have some tips you can use to make those eggs really stand out this holiday.
Popular Easter Printables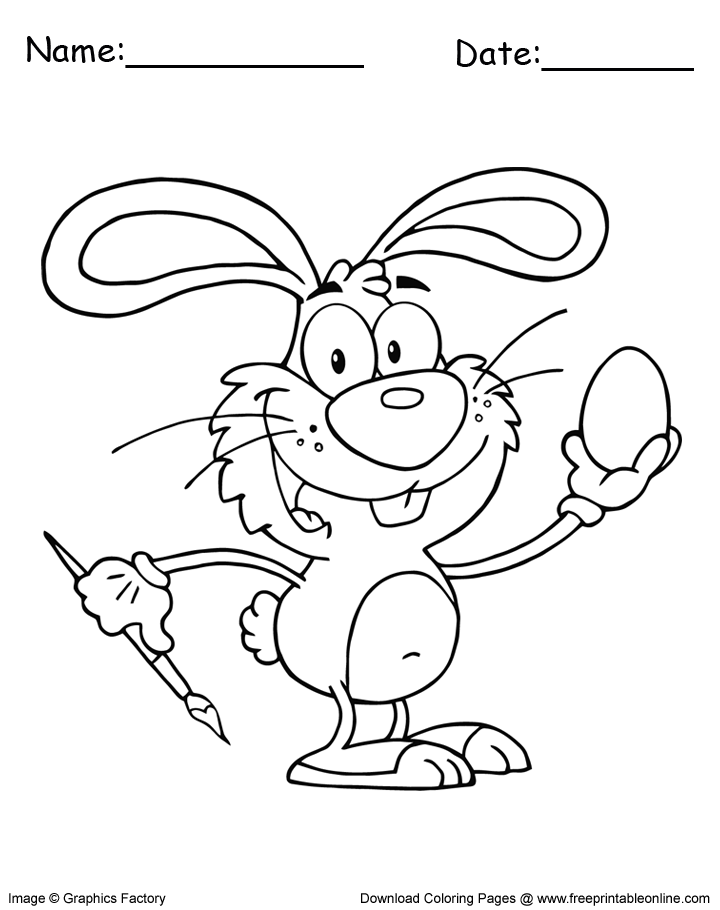 Start with a practice sheet
At free printable we have a large selection of coloring pages, but one comes to mind as a good page to start practicing your easter egg decorating skills.
Print off one of our coloring pages or use a blank temple and get your egg designing skills up and running.
Decorate with plastic eggs
Another great way to decorate your Easter eggs is with plastic eggs and using paint to adorn them.
Set them outside to dry before filling them with stickers to locate in an egg hunt.
Use tape over the painted areas of the egg, re-paint them, leave them to dry then pull off the tape.
This will go a long way to creating a striped effect. If you need a plaid egg, don't remove the tape off the initial round of the tape, allow it to dry again then add a second piece of tape.
Once you have re-painted, let rest until it is completely dry before removing all tapes.
Use Origami paper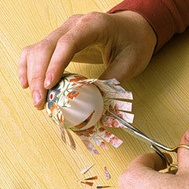 Kids get excited about decorating eggs with origami papers thanks to their beautiful shiny colors. Origami paper is available in many different colors. It is much easier to work with, and its size is perfect for normal-sized egg forms.
Cut the origami paper so it folds around the egg and wrap it in half. Cut fringes, leaving about half an inch from the fold.
Next, open the paper and place the egg on the non-printed surface.
Apply adhesive in the middle of the origami paper.
Apply your fringed origami paper to the egg.
Make sure the cut ends of your paper reach the tips of the egg.
Glue each strip and smooth over the egg and let rest until the glue is dry.
Here is a video on How to Make Origami Paper Covered Easter Eggs
Dye or Sponge the Eggs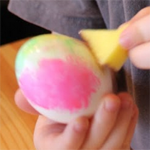 Dye your egg by adding 25 drops of food coloring to a cup of hot water and a teaspoon of white vinegar. Next, dip the eggs. Make sure you add enough water to cover your eggs. To achieve a lighter color, do not stint on the food coloring.
Simply remove the eggs from the dye and leave them to dry completely. Eggs can also be sponged for a striking look.
Simply take a damp sponge, apply the color of choice, and then tap the sponge onto different parts of the egg.
The egg can also be died another color or base coated with the acrylic wash.
Marble the Eggs
This is another simple technique that can give your eggs a unique marbled look. Marble your eggs by mixing 20 drops of food coloring with 1 tbsp of vinegar. Add 1 tbsp of oil, then add 1/2 cup of water.
Gently put the eggs in the pot and leave them until they reach the desired color. Remove them from the container and set them on a towel to dry. The eggs should be colored in some areas with white strips in others.
If you wish, you can color the eggs first before submerging them in the colored oil. You will end up with beautiful marble effects if you keep the egg moving inside the colored oil water as opposed to letting them sit.
How To: Add a Marble Effect Easter Eggs
Glitter the eggs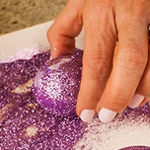 If you want to create colorful eggs that are sure to grasp your kids' attention at the egg hunt, a little glitter isn't a bad idea. Making egg glittery is not hard and is a project that even children can undertake.
Simply spray your eggs with glue and roll them through the glitter.
A little adhesive will put the glitter in place and provide you with gleaming and stunning eggs that your kids will adore.
Alternatively, you can make use of cake decor sprinkles to give your eggs a spectacular look.
Note that you should use this technique for blown-out eggs because they are not edible.
Decorating eggs for Easter is an excellent activity for kids.
Whether you opt for real eggs or faux eggs, use the tips above to make your eggs stand out.
Enjoy your holiday!