Whether you are a parent or a teacher, having a months-of-the-year worksheet is handy in testing a young child's mind about the topic.
As with any lesson, drawing their attention to fun learning materials is essential.
Give your children a head start by giving them a creative and appealing worksheet to solve.
Helping them acquire new information daily is a great way to sharpen their minds.
These small things will add up over time and help improve their skills.
Download our fun, customizable, and free printable worksheets.
Months Of The Year Worksheet Advantages
Give your kids a fun and challenging way to learn the months of the year through our worksheets.
While the new norm for parents to teach their kids is through electronic devices, worksheets are classic distraction-free materials.
With different methodologies in teaching today, you can explore using audio, photos, videos on the web, or the classic pen and paper.
Check out how to test them out at home or in school.
At Home
As parents, you should know that children must continuously learn new information to develop their minds.
An excellent starting lesson is by teaching them month names.
Once they're familiar with the names, you can challenge them by practicing writing these months on a worksheet.
With this activity, your kids will improve their writing skills and develop their imagination.
Most children learn about days, months, and time in school.
However, with the number of students in a class, it is sometimes difficult to track their individual progress.
On rare occasions, a select few will have a hard time remembering the correct month names.
Teaching them at home also helps you monitor your kids, making sure that they are having fun at the same time.
Part of the fun is exploring different web worksheets and downloading which will help your child learn best.
With all the resources you can access in this digital age, you'll be missing out if you don't take advantage of downloading worksheets online.
In School
As the classroom walls are the primary avenue for kids to learn and grow, teachers can use different worksheets.
Some creative teachers opt to make a creative classroom display featuring the months of the year, decorating the walls for the students to look at.
Others create an activity for students by chanting or singing the sequencing months as a classroom practice.
It doesn't matter what strategy the teacher uses, as long as it helps the student keep the information.
A worksheet on months comes in handy if the school wants to incorporate a fun activity to check the students' progress.
Teachers can just browse the web and download printable months, month word cards, or worksheets for students to enjoy.
With a wide selection available on the web, you can never run out of ideas for a fun activity that students will enjoy.
Some resources allow the students to unscramble months from jumbled letters, adorable months to be colored, or puzzles that include sequencing calendar months.
As the digital classroom transforms teaching methodologies, teachers can create engaging months of the year quizzes or presentations.
It's also relatively easy to gather real-time student data to assess the most effective way to help the children learn.
Ultimately, these worksheets are available to download almost anywhere on the web.
We offer these customizable, printable worksheets for free from our website.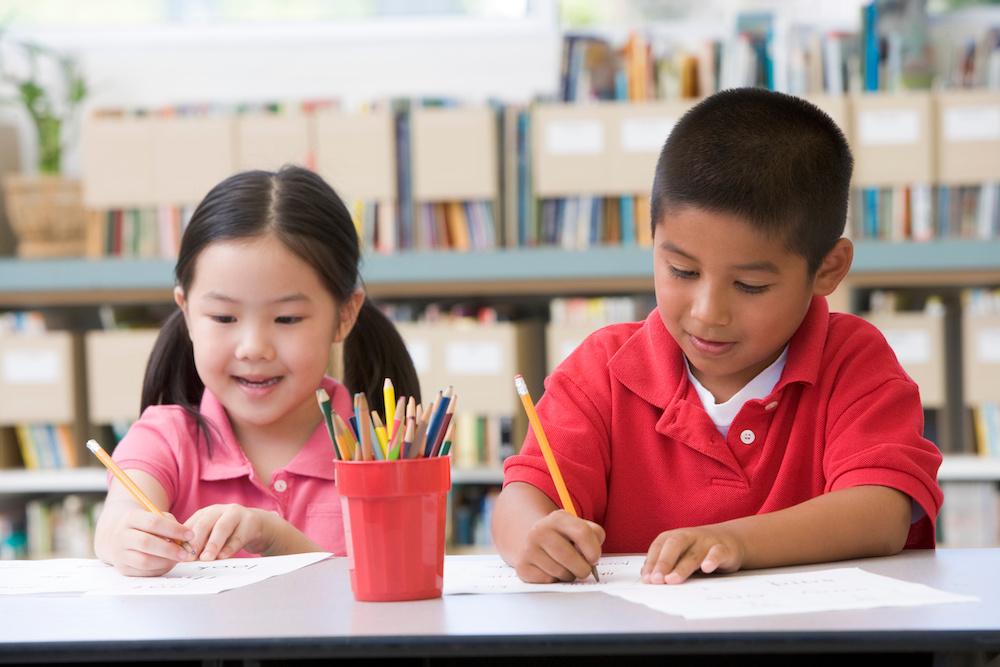 Explore Our Months-Of-The-Year Worksheets
We have several months-of-the-year worksheets on our website.
Simply search from the categories and download them to give your child a challenge.
Months List Worksheet
The first time children learn about the months of the year, they have to see the names of each month in the correct sequence.
This worksheet lists the months from January at the top to December at the bottom.
It has enough white space for your kids to write on, allowing them to copy and learn the names for the first time.
Months-of-the-Year Memory Worksheets
This worksheet is a fill-in-the-blanks type of questionnaire.
It is challenging for your kid, as some questions can become tricky.
The clues in the questions will surely help the child discover the answer, but you need not worry.
As we listed the months in the worksheet, the child only has to input the correct month into the blank.
It's fully customizable, and you can add different colors, pictures, and shapes to keep the activity fun and engaging.
Month Sequence Worksheets
After you've taught the child how to spell and pronounce the months of the year correctly, the next step is to arrange them in order.
This months-of-the-year worksheet allows the students to review months according to the sequence.
With the help of the listed months, a child can recall each month's correct sequence.
There are twelve spaces for them to input the correct answer.
Once the child masters this worksheet, writing months in order will become a breeze.
Months of the Year Word Search Puzzle
If your child loves puzzles, then this worksheet is perfect.
It doesn't have your usual questions with months to fill out, but it comes with a box full of letters to explore.
Make your child find each word of the month through a sea of letters.
Once they find one, cross it out in the box below.
You can also add custom colors or clues to make their exploration easier.
Simply download and print them out to get started.
Get More Learning Materials And Worksheets
Don't worry if you are looking for more learning materials. We've got you covered.
Simply browse through our website and explore the different worksheets and lessons we offer for different subjects.
If you have editing capabilities, add some shapes, colors, and pictures, as these worksheets are all easily customizable and print-ready.
And the best part?
All of our printables are completely free!
Final Thoughts
Critical factors influencing a child's development include the challenges and discoveries they face daily.
Exploring different ways to keep learning materials fun and creative is a big factor in their eagerness to learn.
There are different avenues for children to gain knowledge. One avenue for them to absorb it is through worksheets.
Take some time to research the web to find the best months of the year worksheet that suits your child.
Ours is entirely free, customizable, and easily printable.