Got toddler kids at home who can now hold a pencil and are starting to scribble things on paper?
If you do, our preschool line tracing worksheets would be a big help to them.
We have many prewriting worksheets that can help develop all the motor skills needed to make pre-writing strokes.
There are also effective worksheets for imaginative tracing activities. These include straight lines, curved lines, diagonal lines, horizontal lines, and so much more.
With these lines worksheets, your child will have all the necessary writing skills for preschool.
Before we look at our top printable tracing practice sheets, let us discuss the amazing benefits of line tracing for kids.
The Hidden Benefits of Line Tracing for Preschool Kids
While most young preschool kids don't know how to write yet, they love to scribble and put their ideas on paper.
Themed line tracing is an amazing pre-writing activity that can help them concentrate or focus on the task.
There are also motor skills worksheets that can help them develop visual and spatial skills.
When you teach preschool kids or even kindergarten kids to trace curvy lines or diagonal lines, you help refine their movements.
Over time, they will develop a dominant hand, stronger grip, and better hand-eye coordination.
If they cross the vertical lines in the middle of their papers, they learn the difference between right and left.
In short, motor skills practice activities like line or shape tracing prepare them for a life of writing, drawing, and learning.
Preschool Line Tracing Worksheets
Now that we have established the importance of pre-writing activities, it is time to show you some of our top prewriting worksheets.
We have colouring page worksheets, non-illustrated worksheets, worksheets with circles, and a lot more.
Just take your pick from all our printable activities—they are all completely free!
Trace and Color a Cat
If your preschool children like cats, they will love this printable worksheet.
Trace and Color a Cat is one of our most popular interactive resources. It features a cat, which is outlined by broken lines.
As an exercise for children, they will be asked to trace the outline to complete the picture.
Once they are done with the shape tracing, they can color the cat in any way they want.
This worksheet will train kids in tracing curvy lines. The patterns on the face, back, and tail are also great for practicing zigzag lines.
Plus, adding color to it stimulates the imagination of the young kids even more.
Practice Tracing the Letter "A"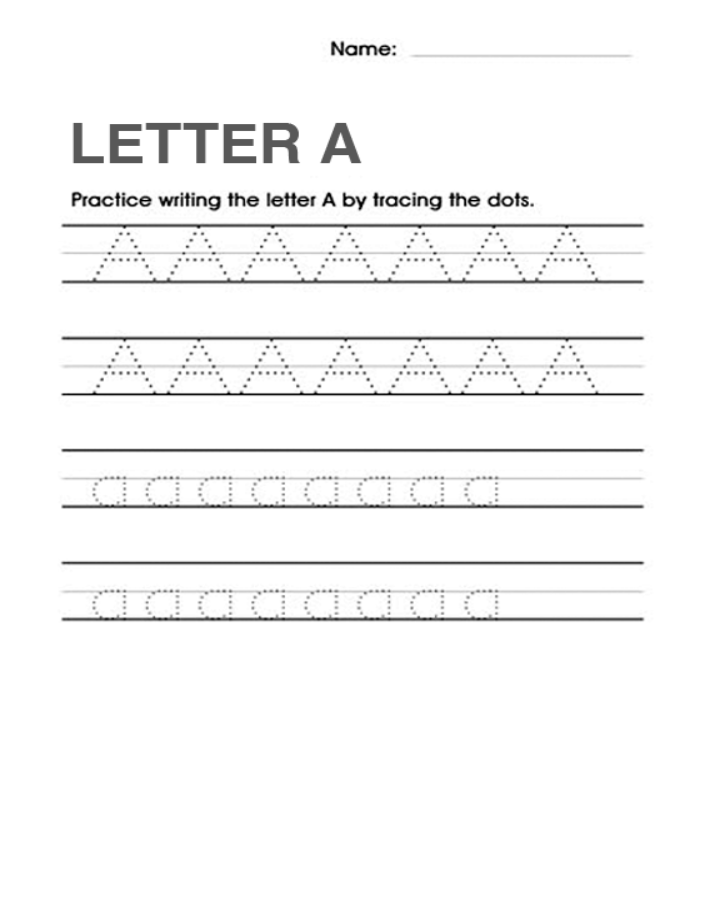 Once your kids learn to sing the alphabet, the next step is for them to learn to write it. Of course, it all starts with the letter A.
With these prewriting worksheets, children can learn how to write the first letter of the alphabet.
It has 14 big A's and 16 small a's, all of which are outlined by dotted lines. All the preschooler has to do is trace lines to finish the letters.
Note that these prewriting worksheets do not have drawings or illustrations.
It is a great option if you want the child to focus on handwriting activities and not on other things.
Tracing Circles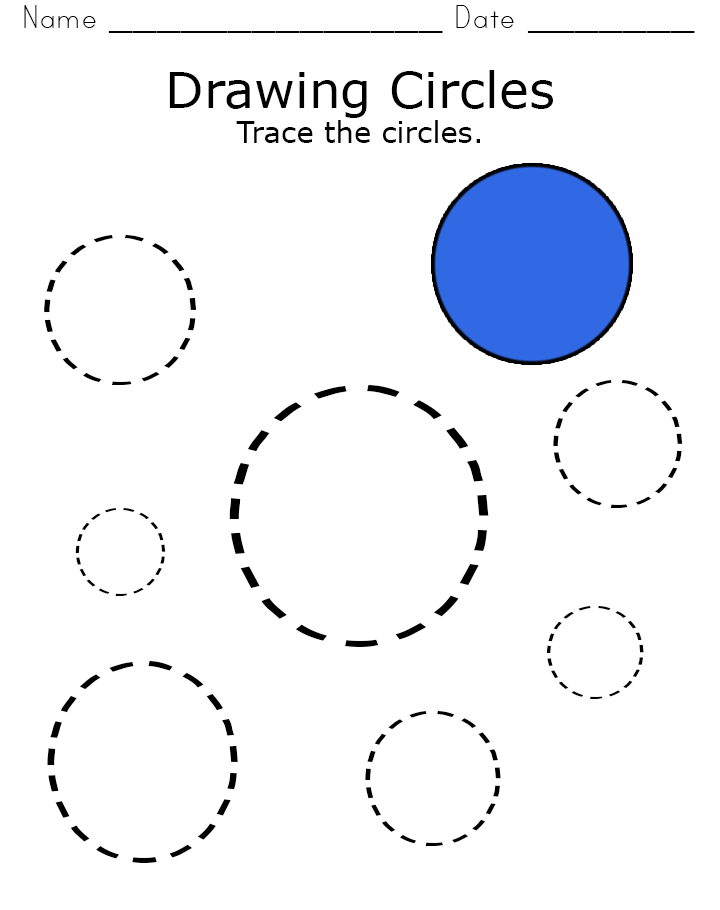 Before your child can start drawing complicated shapes, it is a good idea to start with basic ones like the circle.
Tracing Circles is one of our more effective but fun tracing activities ideal for this application.
These prewriting worksheets consist of seven circles of different sizes. Each one is outlined by broken lines, and it is a breeze for children to trace them.
There is also a finished blue-colored circle that the child can use as a reference.
If you're looking for fun prewriting activities for preschool kids, these kids worksheets will do.
E for Elephant Letter Writing Pages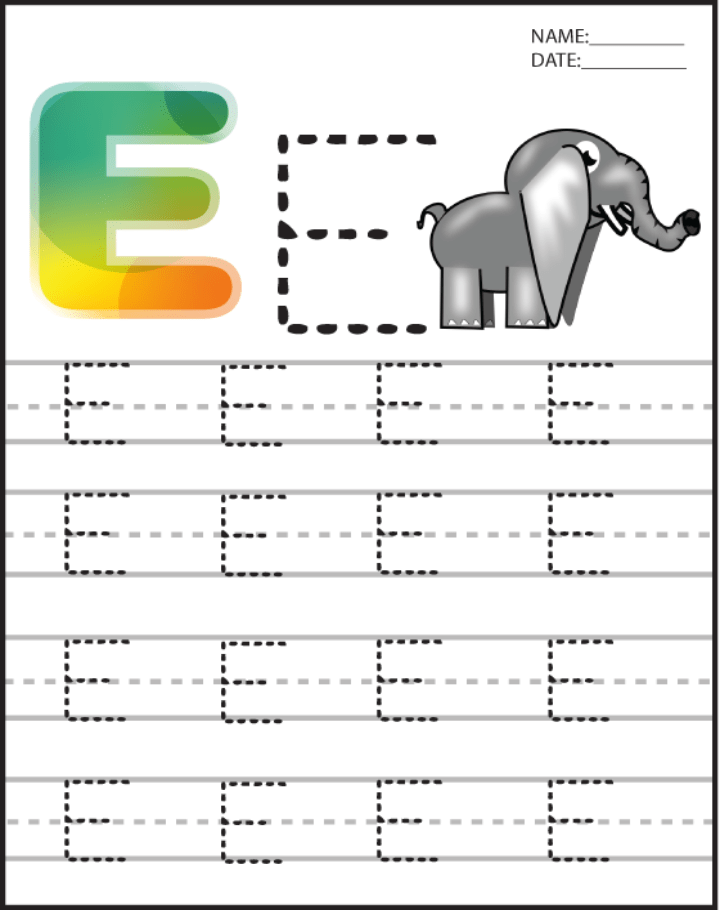 The letter E is great for school tracing activities. It does not have curvy lines or zigzag lines, but it has vertical lines and horizontal lines.
In other words, it is ideal for practicing the fundamental line strokes.
Our E for Elephant Letter Writing Pages worksheet offers the perfect balance of fun and learning.
At the top of the page, you will find a drawing of a cute elephant beside two letter E's.
Below them are four rows of big letter E's, and each row has four letters. They are all outlined by broken lines, which your preschooler can trace.
Tracing Sheets Numbers
Up next is our Tracing Sheets Numbers worksheet. It offers a fun activity for preschool kids who are also learning about numbers.
This worksheet allows young kids to practice zigzag lines, rounded lines, and other types of lines.
With these preschool worksheets, you can teach them about language and math at the same time.
Letter L Writing Practice
If you are looking for printable tracing lines worksheets that are easy for kids to do, we've got you covered.
Our Letter L Writing Practice worksheet is as easy as it gets. It consists of 20 big letter L's outlined in dotted lines.
However, if you want to teach kids about wavy lines, try some of our other motor worksheet activities.
Valentine's Day Tracing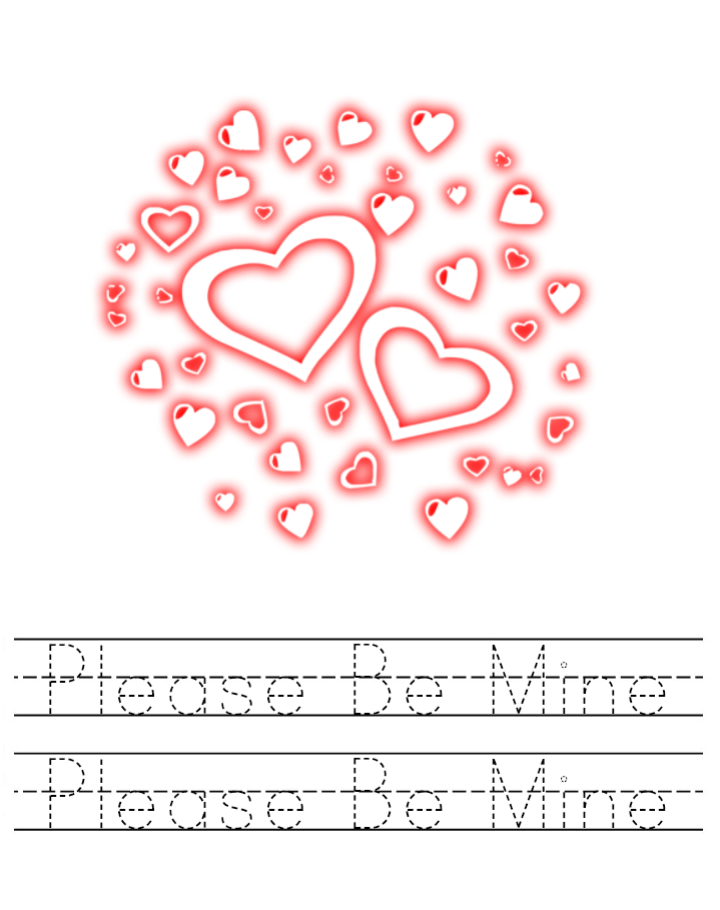 Our traceable lines worksheets selection offers more than just letters and numbers.
We also have Valentine's Day Tracing worksheets, which are themed worksheets for kids.
These traceable lines worksheets have colorful hearts at the top of the page. Below them are two lines of the same phrase saying "Please Be Mine."
By tracing the words, kids learn about the different types of prewriting lines.
Valentine Tracing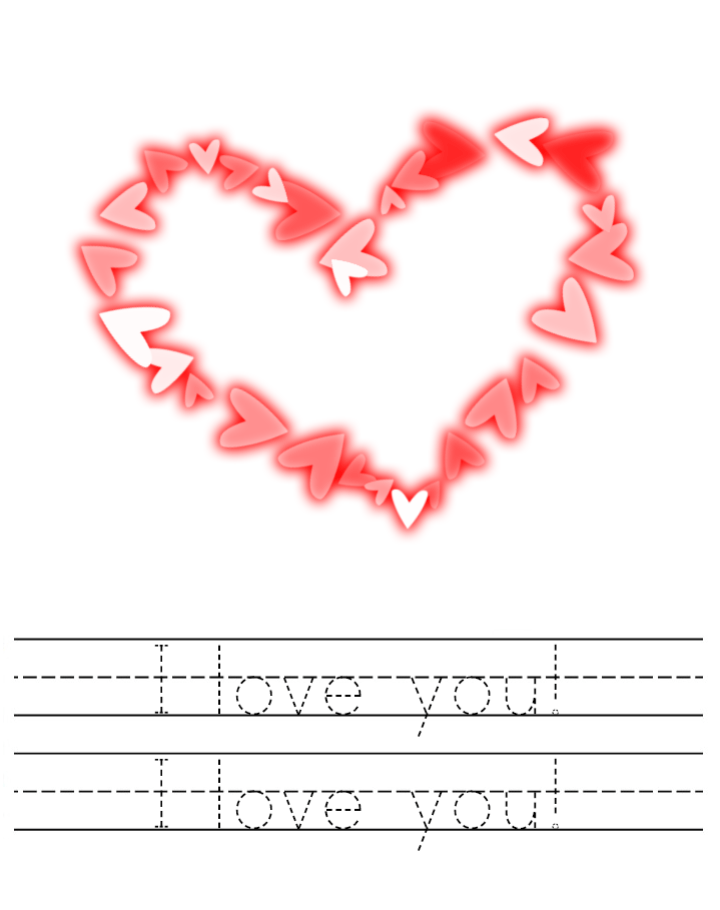 Valentine Tracing is another version of our Valentine-themed line tracing worksheet.
It also has drawings of colorful hearts at the top of the page. However, below them are two phrases that say "I Love You" instead of "Please Be Mine."
That said, it still allows preschoolers to practice writing different types of lines.
Make Learning Fun With Worksheets
When it comes to young kids, it is important to keep things fun and interesting.
This is true whether you are teaching them about writing, reading, or any other skill.
Just take your pick from our extensive selection of educational activities and worksheets.
With preschool line tracing worksheets, you can teach your kids new things at the low cost of ink and paper.