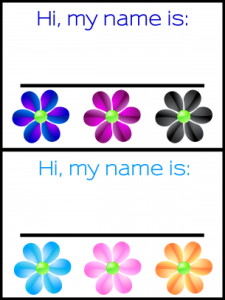 Creating fun things for pre-school, kindergarten or even your own children to do can be so exciting for them.
It can be so much more exciting when the crafts that you choose are free printable crafts.
You will find that there are many great things that you can choose to help the children have a great time while staying occupied.
You might choose some of the free printable games such as crosswords or word search puzzles to provide them with entertainment.
You'll find that you can choose from puzzles that are Disney, Christmas and even the States and Capitols.
You can choose word searches about farm animals, popular holidays or even the months of the year.
Perhaps you are trying to teach them the months of the year, along with the word search to help them, you can also choose free printable calendars; there are free printable blank calendars that will allow them to write in the numbers as well as the month.
There is a large assortment of colored calendar pages that you can choose such as pink, orange, green or even rainbow colored pages.
When having a group of children together, you may choose to print free printable name tags that each child can wear, or customize your own using our free printable card maker.
You'll find a great selection that have flowers, butterflies or even circular tags that will be perfect for any gathering.
You'll find that free printables for children are the perfect way to help them have a great time.
They're perfect for rainy days, cold days or any day when the children are in need of something to do that is fun and will keep them busy for hours.
Other Related Paper Crafts Articles