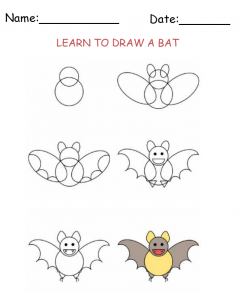 Can you believe that summer will soon come to an end and fall will be here?
I don't know about where you're located, but here, you can feel that crisp edge to the air in the mornings now indicating that fall is on its way.
In preparation for those chilly mornings and cool days, you need to get some free printable crafts lined up to do with your children when the weather isn't cooperative for outdoor play.
If you need some ideas to help you get crafty, check out FreePrintableOnline.com! From games, to crafts, to worksheets and cards, we have you covered when it comes to affordable entertainment.
Paper Crafts for Affordable Fun
Do you have children who love to create things? If so, encourage that creative spark! We have a number of activities designed with children like them in mind.
We have paper dolls, boxes, origami and more in our free printable paper crafts and kids activities category.
These are designed to let your child have hands-on fun while working on creative and critical thinking skills.
Our paper doll crafts are a favorite among children, and we have everything from soldiers to firefighters and maids.
There's no need to pay for expensive craft kits at the store when you can print them out at home for free with just a few clicks of the mouse.
Watch your children carefully when they're completing any crafts that involve scissors and cutting.
For safety reasons, you may want to invest in several pairs of child safety scissors to allow them to take part in the snipping fun without worrying about nicks and cuts from traditional scissors.
Younger children may need help with cutting along the lines.
Learn to Draw with Our Free Printable Crafts Tutorials
Drawing is an excellent indoor activity! If you have a little budding artist on your hands, try some of our drawing tutorials like this free printable draw a bat worksheet.
It's here just in time for Halloween, meaning your child will have loads of fun drawing bats for his teachers and friends during the month of October.
This tutorial will take you and your child step by step through a simple procedure to help you draw a bat. It's much easier than it looks!
Get a pencil in hand and just follow along with the drawings. You'll need a pencil because there are bits that you'll need to erase for the finishing picture.
After your child has drawn the bat, let her color it, too. While bats are traditionally black, there are also brown ones, gray ones and even white (albino) bats.
Of course, your child may color it pink or purple or orange! That's okay, too. The point of the activity is to encourage creative thinking.
More Learn To Draw Printable Activities
Tip: To keep our tutorial craft sheets looking good and easily reusable, put them in plastic sheet protectors in a crafts binder. Label the sheets by holidays, and your child will be able to find them whenever the urge to draw strikes!
Other Related Winter Craft Activities