Free Activities For Kids This Summer Holidays
Summer vacations are just about to begin!
Which means that kids will watch cartoons till their eyes fall out.
They will also play so much Candy Crush that their fingers might develop deformations!
Kids will engage in so much passive mental gratification that by the end of the holidays, their IQ will probably diminish by half.
Dumb kids is not exactly great news for the evolution of humankind.
Hence, in order to save the human race from extinction.
It's your duty to log on to freeprintableonline.com and find interesting activities to keep the kids engaged!
This is the best way to preserve and develop their cognitive abilities.


Print Off A Ton Of Fun Project Ideas
Our site is brimming with exciting, colorful templates which you can download for FREE.
There are tons of fun project ideas for children of all ages – from preschoolers to teenagers.
Keeping the kids happy (and intelligent) is now literally child's play!
Just log on to our website and begin printing from the luxury of your home, office or classroom.
Why pay for stencils, coupons and other craft items when you can print them for free?
It might not seem like much now, but if you print instead of buying, you will have saved a nice sum of money by the end of summer.
Also, when you go to a store, you have to select from whatever is available there.
With us, you can choose from hundreds of thousands of free printables. You can even let the kids choose which project they want to work on.
However, we are obligated to warn you that kids go hysterical with joy when they are shown pages of our website.
Often, they are unable to control their exhilaration and begin to jump up and down with excitement! So please proceed with caution.
We have a myriad of templates, coupons, cards, stencils etc. If a kid can imagine it, it is probably available for FREE on our website.
The site is also studded with a variety of puzzle games – these are so compelling that even adults enjoy having a go at them!
Children are generally not too fond of math (even adults shy away from it). Our site is studded with a plethora of math-themed games that will enable kids to enjoy the subject instead of being intimidated by it.
Your kid could be a future Pythagoras in the making! Or a Shakespeare or a Leonardo Da Vinci! Our website features something for every kid.
Whatever Your Kids Find Interesting Is Downloadable
Does your kid like to read? Feel free to print bookmarks for story books.
Does your kid like to draw? We have countless how to draw stencils. Do you reckon that your child has a touch of Picasso?
Choose from hundreds of printables and let the paint flow!
Christmas, New Year, Easter, Father's Day, Mother's Day, Birthday, Anniversary etc. – you will find an enlightening, entertaining project for every occasion.

We even have origami paper folding stencils.
Your kids can now learn to create stunning masterpieces with nothing but bits of paper! We specialize in keeping kids entertained and busy.
Consequently, we also help to maintain the sanity of parents and teachers!
We are sworn enemies with cartoon network and video game manufacturers – they constantly threaten to sue us for causing them colossal damages!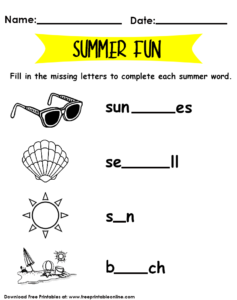 Free Worksheets: Where Learning Meets Fun
This is where learning meets fun – which, we believe, is the real point of education.
We can proudly say that children learn more through our website in just 2 months of holidays than in an entire academic year.
It's the best resource to get customizable templates and activities to keep the kids busy during the summer holidays.
Every day is a brand new day and a wonderful day to participate in fun and exciting craft making!
Crafting has been around for a long time and for good reason. It's fun! We can top the charts of crafting fun with even more exciting news with free printables.
Great activities for kids can now be printed for free right in the comfort of your own home, office or classroom.
No muss, no fuss printable stencils and kid's games are only the tip of the creative iceberg when it comes to easy, convenient play time.
Learn to Draw Practice for the Kids
Learning to draw is an excellent holiday activity!
If you have a little budding artist on your hands, try some of our drawing tutorials like this free printable draw a bat worksheet.
This tutorial will take you and your child step by step through a simple procedure to help you draw a bat.

Other Related Paper Crafts Articles