Move over electronic games, download printable games…
It's time to put on game faces with fun and free printable games!
The name of the game is all about keeping minds youthful, alert and filled with exciting new word-game challenges.
Finding your favorite free crosswords and all kinds of free printable games is now easier than ever.

Kids Pre-K ages and up love the computer.
Wait until they find out they can easily retrieve free printable games with a simple click and print action, and very little supervision.
Free printables are designed to be retrieved conveniently.
Loads More Crossword Puzzles
Printable games like crosswords and word searches are the perfect accents to classroom planning.
Teachers will save time in their busy planning schedules with these handy, printable games.
Children love the different subjects included in our games. See who can find the words faster in exciting and free, printable word search games!
Free Crossword Game Activities
Families love to click, print and go with free, printable games while having fun on family road trips learning about planets, US State capitals, weather and interesting foods.
Moms and dads will want to get in on the word-game action as well.
There is a lot of game playing love to be had for the whole family with free, printable games!
---
Summer Home School Fun with Coloring Activities
If you're children are fans of super hero's, we offer batman coloring pages, spider man and much more. (even unicorns!)
We think we offer some of the most engaging and fun free printable coloring pages, worksheets on the Internet.
Forget shopping at the store and spending cash when you can fully customize and print out printables from the convenience of your home.

What About Arts & Crafts Activities?
Be sure to check out our free printable crafts section to find something that they will enjoy playing with.
If you're a teacher, we offer many different educational resources that you can print out in bulk and bring with you to the classroom.
All of the worksheets, lesson plans and fun kids activities that we provide were created for teachers, by teachers.
Do yourself a favor, whether your a parent or a teacher, and sort through thousands of free printables that we have to offer to you.
Be sure to print out as many as you'd like and to visit often.
If you really like our site, be sure to spread the word with your friends!
---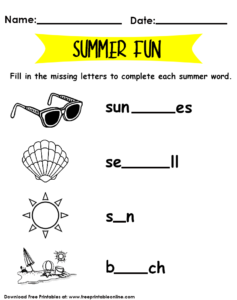 Related to Games and Crosswords