Learn Writing and Spelling With Our Worksheets
With learning to write worksheets, planning your lessons is faster and right at your fingertips. The luxury of using our lesson sheets is easy to appreciate.
Quickly print worksheets from the comfort of your own home or office. Moms, dads, teachers and kids can learn to write and have some fun with free printable worksheets!
Our easy to use and easy-to-print, worksheets and lessons, in the Learn To Write series, have six new words for each letter of the alphabet. Which opens up new ideas for kids with fun learning.
Match up the words with the cute pictures on these work-sheets, which helps with spelling and word recognition.
Your kids will love learning while having a great time in the process.
Fun Learning Activities for kids
There are loads of fun activities for the kid's which includes find-the-word puzzles, and holiday-themed math and writing worksheets.
Even the moms and dads will love the easy-to-use lessons, that makes teaching the kids realty fun.
Our structured learn-to-read, learn-to-write and learn-to-spell worksheets, are designed to engage, entertain and provide all the words that your children will need at this time in their lives.
Simple high frequency words, will help in reading and spelling that will stay with them, well into there older years.
Spelling and Writing a Short Story
Enrich your kids vocabulary and let them play with their imagination. All with Free Printable Writing a Short Story Worksheet.
These worksheets capture the attention of your children's natural curiosities with our generous use of color.
Thicker lines, bolder colors, larger print and playful artistry offer attractive measures kids love to see when learning.
Providing endless hours of happy learning moments you won't want to miss, giving longer learning times and attention spans every child deserves.
Our aim is to provide your students with light education mixed with a lot of fun, that will help them with their writing, matching skills and so much more.
They'll have a great time and not even know that they are learning.
The convenience of being able to print any number of our wonderful worksheets for kids anywhere, anytime makes teaching and learning simpler and a whole lot of fun for all.
Let our free printables increase happy learning moments. Try a few lessons on for fun and watch your child's world open up to a whole new smile with learning.
Learn to Write Lined Paper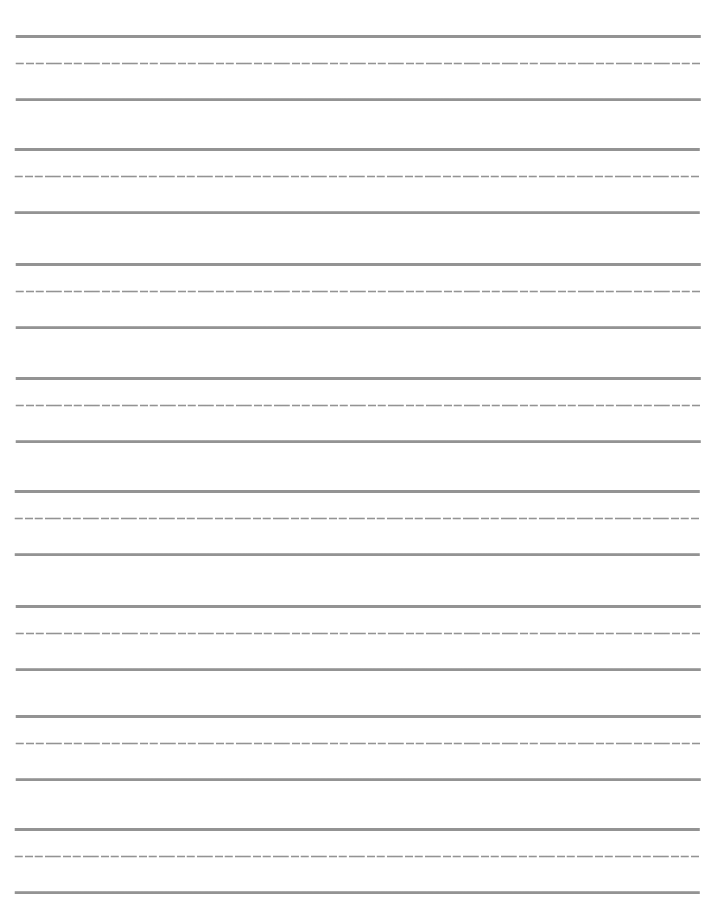 Utilize this blank writing practice paper for kids. It will help with your daily writing practice. There are many types of ruled paper. We have different lines drawn on paper. Each according to the needs of the users.
Some types of ruled paper are for more difficult crafts such as calligraphy. 
Load More Learning to Write Printables
Related articles you might also find interesting