Free Printable Cursive Writing Plans for Teachers
Attention teachers! Are you on the lookout for some great resources for your classroom? We have a load of printable ideas for cursive writing.
Whether you're looking for letters, words or sentences, we have a bunch of worksheet handouts to get those creative juices flowing.
Teach Formation of Letters with Cursive Worksheets Free Printable
Are you looking for cursive worksheets free printable to teach your students or children how to properly form their letters?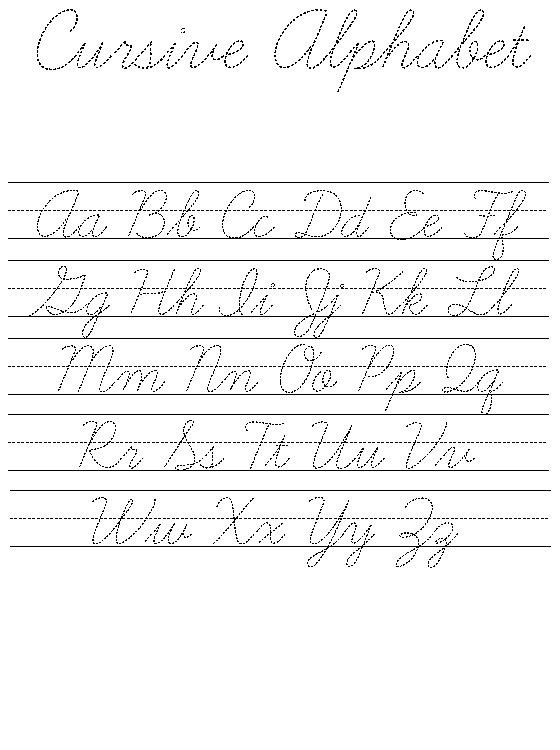 The one pictured above is the perfect worksheet for teaching the capital letters.
Each letter is perfectly formed according to handwriting standards. The letters are dotted, though, so the students can trace them as they practice writing their letters.
You can print as many of these sheets as you'd like; we imagine that each student will need several of these in order to master how the letters are formed.
For the entire alphabet with both upper- and lowercase letters, choose this worksheet.
Both are great resources, but we find that it's often easier for students to learn one or the other first – lowercase or uppercase – before trying to master them both together.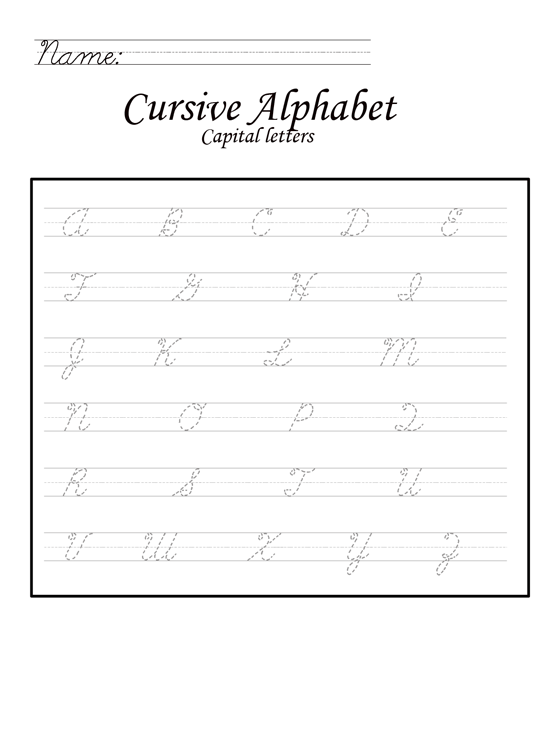 Once cursive handwriting is learned, students finished learning about the alphabet and how to make their letters! That's why foundational concepts like these are so important.
Students will be using what they've learned in the lower grades for the rest of their lives. It's an amazing and powerful responsibility to be charged with molding these young minds.
Our printable worksheets will help to build up your students' critical thinking skills and better understand the world around them.

We have many worksheets available. Not just for cursive. They include worksheets in many different topic areas, including: social studies, writing, vocabulary, spelling, math, and even basic concepts like days of the week and months of the year.
Don't forget to check out our other printable worksheets here: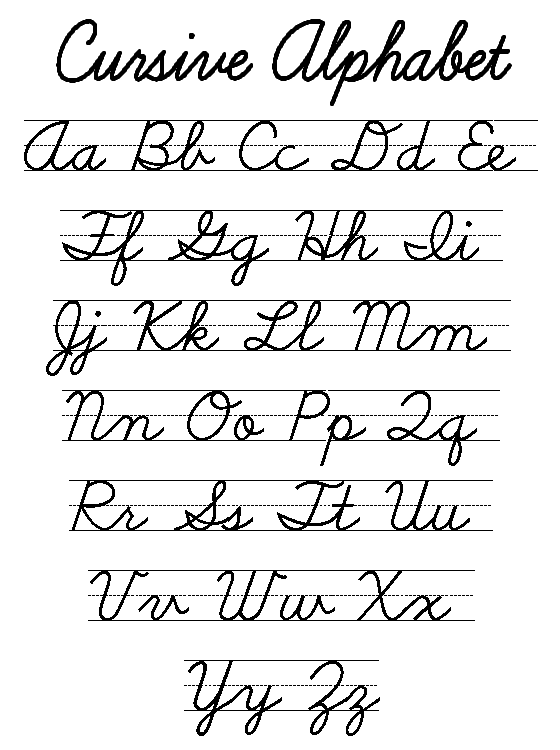 As a teacher, your job is so important. You're building up the next generation of doctors, lawyers, homemakers, politicians, teachers, scientists, clerics and more.
Although gratitude may not be given when it is always deserved, we here appreciate the constant efforts that teachers put forth in order to educate the youth of today.
As always, our free printable lesson plans and worksheets are free to print and use as much as you'd like.
Feel free to share our site with your colleagues and with parents so everyone can get involved in better the education of today's children.
Valuable Resources and Free Printable Classroom Lessons
Teaching at any grade level is a challenge, but teaching elementary students – especially those in preschool, kindergarten and first grade seems particularly challenging.
Not only must you do the work of teaching the material as mandated by the state, but you must also teach children appropriate social behavior, manners, teamwork, respect for authority figures and much more.

Especially if those skills were not taught in the home.
What a big hat to wear! We hope to at least make finding quality resources easier by continually updating our free printable classroom lessons and worksheets for teachers.
Parents are welcome and encouraged to use these resources, too. After all, a good education begins at home!
Other Posts you might also find useful