Free Printable Coloring pages
Looking for fun, easy to print activities for your child? We got you covered!
A great way to keep the kids occupied for hours at a time is having them bring life into their coloring books.
And when school is out, what better way to keep them busy than with these free printable coloring pages.
We offer a large collection to choose from. Anything from animals, Disney Characters, Super Heroes, Santa Clause and even the Easter Bunny.
For the boys, we have fire men, spider-man, Batman, Tigger and Winnie the Pooh.
For the girls, we have Princess coloring sheets, Disney toons, Minnie, Pooh and all their friends.
Not only will they learn the basic colors but build their color recognition skills with these activities. These are great for group activities as well.
Print how many copies you need and share them around with the neighborhood kids.
Why Use Coloring Pages For Children
Coloring pages are good for kids because they help them develop fine motor skills, color recognition, and concentration.
Additionally, coloring pages are a great way to introduce kids to new topics or themes, such as animals, flowers, or holidays.
They can also be used to teach kids about emotions by having them color pictures that depict different feelings.
For example, a picture of a happy sun can be used to teach kids about happiness, while a picture of a frowning cloud can be used to teach them about sadness.
Coloring pages are also simply enjoyable for kids, which is why they are often used as a reward or incentive in classrooms and other educational settings.
Free Printable Disney Coloring Pages
As kids we all grew up watching our favorite cartoons on Disney. And as fans, we buy and like everything that comes and is associated with the Brand.
From the Mickey Mouse Club days to the new generation shows such as Winnie the Pooh and Hannah Montana.
But when it comes to activities and games about Disney, you have come to the right place.
Choose from our large gallery of Disney Coloring Pages. We have pooh, piglet and the rest of their hundred acre wood friends; we have Disney Princess as Jasmine and Cinderella.
We have a fair share of girl and boy activities. Simply pick your favorite character and get to coloring them.
Try to teach them to color inside the lines and get them familiar with the color name and recognition strategies. You are just one click away!
So, what are you waiting for? Easy and simple as 1, 2, 3.

Little Princess Coloring Page
We even offer princess coloring sheets that we know they will absolutely love.
Allow them to color within the lines of their favorite princess from any of the Disney movies.
This fun activity will have them completely hooked and will be something that they can do for hours on end!
Free Printable Pluto Coloring sheets
Fill your time with something creative and nourishing, and not just the drone of the television set!
To some Mickey Mouse is their favorite Disney character, but to others his trusted companion and best friend Pluto has garnered the love from fans as well.
Warm up their imagination and have them color nicely inside the lines of this waging tail and in love Pluto.
We have tons of sheets, pages and coloring activities for your child to enjoy. Since summer is in, these can be great activities to do with friends or siblings, indoors or outdoors.
Coloring every day is a great way for them to relieve stress and keep busy. And it's so darn fun playing with all of the bright colors!
Simply download and print these free printable Pluto coloring sheets to get started!
Little Mermaid Coloring Pages
Your youngster may now choose, print, and add all of her favorite hues to creative images drawn on or free mermaid coloring pages
Printable coloring pages for kids' coloring books will transform every afternoon into a world of bright entertainment and imagination without requiring any money.
Kids may select, print, and enjoy free printables with minimal supervision, diving into hours of creative thinking using all of their favorite colors.
Coloring for kids is one of the most popular and effective educational and creative outlets a youngster may connect with.
Free Little Mermaid Coloring Pages
Free Easter Coloring Pages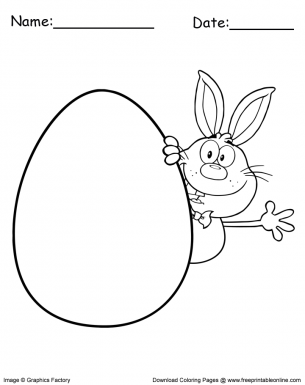 Teaching kids how to color within the lines helps them develop fine motor skill and is heaps of fun. If you a teacher using a wide array of printable coloring pages is great for this kind of education.
Choose from our huge variety of coloring pages. Your students or children will absolutely love this type of kids activities, coloring within the lines and broadening their creativity with these printable coloring pages.
Related Coloring Sheet Ideas